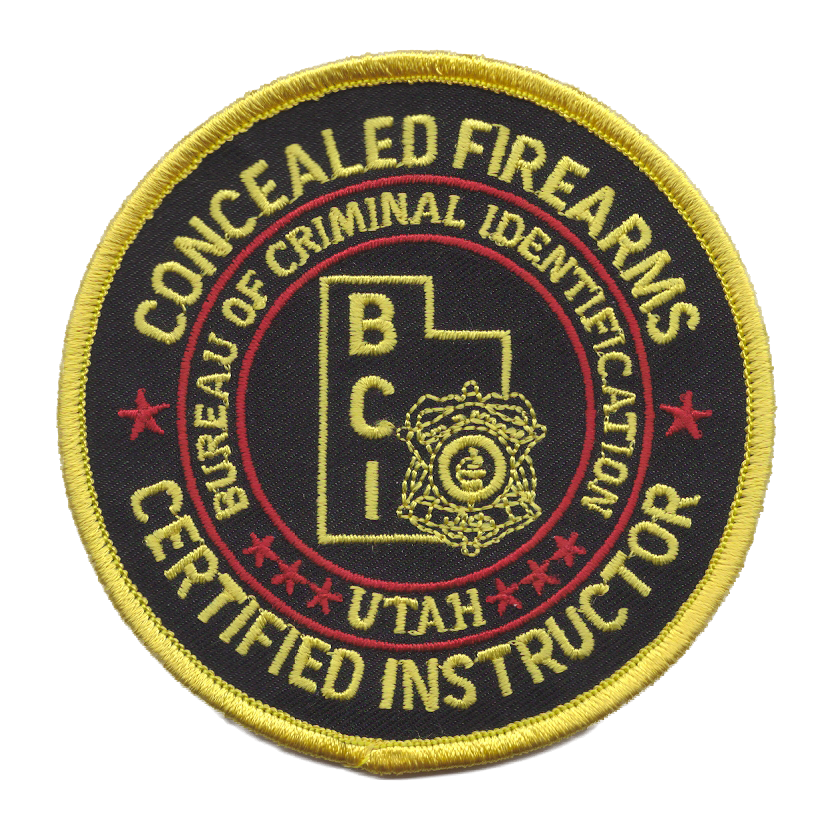 Course Name: Utah Non-resident Concealed Firearms Permit (CFP).
(Recognized in 30+ States. Includes Free Fingerprinting).
Course Length:  4 to 5 hours of Instruction
Includes: Utah Fingerprint Card FD-258, Free Fingerprinting, a Utah Application Form certified by your instructor upon completion of the course, the course material on CD, and Addressed Mailing Envelope.
Course Overview: Taught by a Utah Bureau of Criminal Identification Certified Instructor, this half day course is designed for those interested in obtaining a Utah Concealed Firearms Permit. The Utah permit has more reciprocity than any other State, and allows the permit holder to legally carry in approximately 36 States! The class is open to persons 21 years of age or older, who are of good moral character and intend to apply for a Utah CFP
This course is recognized by Utah Bureau of Criminal Identification (BCI) and meets or exceeds the state mandated requirements to obtain the Utah Concealed Firearm Permit (CFP). Students will receive 4-hours of classroom instructions which are mandated by Utah State law. One additional hour (may be more or less time) will be spent fingerprinting each applicant free of charge.
Course Topics include: 
Application Process.
Firearm Safety.
Situational Awareness.
Applicable Law.
Pre-requisites:  No prior experience required. 
Cost: $100
This course does not include the Utah Application Fee (as of May 03, 2018, processing fee had been reduced to: $52.00 for Utah residents and $62.00 for non-residents).
We also continue to offer One-on-One personal firearms instruction.
Who do I contact to receive the training?